Today in 1623, two men set out from England, crossing the channel to France on a great adventure. They called themselves Thomas and John Smith, claimed to be brothers, and concealed their faces behind wigs and false beards.
But their final destination was not to be France but the court of Philip IV in Spain, for these two men were Prince Charles – the future Charles I, son of James I – and George Villiers, Duke of Buckingham. They were on a secret mission to secure a marriage between Charles and the Catholic Spanish Infanta, Maria Anna.
This marriage had been in negotiations for almost a decade, and Charles had grown frustrated with the lack of progress. He was twenty-two years old and wanted to strike out for himself, independent of his father and win Maria Anna directly, despite growing anti-Catholic and Spanish feeling in England.
After travelling incognito through France, over the Pyrenees, and into Spain successfully, and despite several scrapes along the way which could have cost the prince's life, Charles and Buckingham arrived in Madrid in March, surprising Philip IV who had not received word they were coming. But they were welcomed, and the two Englishmen enjoyed the festivities of the Spanish court, not realising that their adventure was doomed to certain failure.
The Spanish believed Charles would not have undertaken this journey if he did not intend to convert to Catholicism. They also expected Charles to agree to repeal the anti Catholic Penal Laws in England if the marriage went ahead. While these conditions would never be acceptable to the English, Charles remained, unwilling to return to England without the Infanta, hoping further negotiations would be more successful.
Eventually, he realised he would not win the bride he wanted. Maria Anna herself did not hold Charles in high regard, and she would never have married a Protestant. Charles and Buckingham returned to England in October that same year and despite their failure, they were greeted with celebrations. Crowds gathered to cheer the prince as he made his way back to London, and bonfires burned. Anti-Spanish sentiment was so high, the people rejoiced that he had not brought home a Spanish princess. But Charles and Buckingham were so furious with the failure of their endeavour that they demanded that the ailing James I declare war on Spain.
Forced to look elsewhere for a bride who would bring him the wealth and powerful allies that he needed, Charles now turned his attention to France and to Henrietta Maria, the fifteen year old sister of Louis XIII. Charles had first seen her in Paris when he and Buckingham were en route to Spain and the two were married by proxy on 1 May 1625 – just five weeks after the death of his father and Charles's accession to the throne.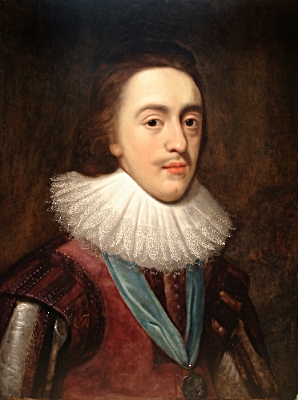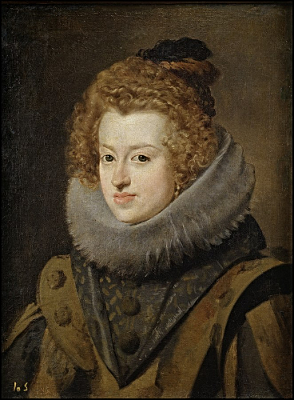 Images: Charles I of England, after Daniel Mytens, c.1623, via Wikimedia Commons. Portrait of Maria Anna, by Diego Velázquez, 1630, via Wikimedia Commons.